Welcome to Calgary Pet Wellness
Your Veterinarian in Calgary, Alberta
Call us at (403) 569-7387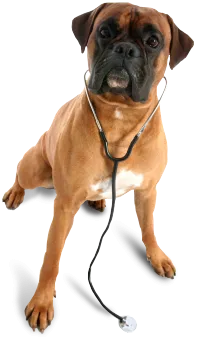 Our full service Veterinary Hospital provides spay, neuters, vaccines and exams.
Everyone is welcome - you do not need to fill out an application or meet minimum income requirements!
WHY SPAY AND NEUTER YOUR PET? Because your pet will be healthier and live longer!
reduced risk of mammary cancer
unspayed females can develop a life threatening uterine infection called pyometra
male dogs can develop prostate problems and testicular cancers if not neutered
spraying in common in intact male cats
roaming and destructive behavior to find a mate
SPAYING AND NEUTERING WILL NOT
change your pet's personality
make them fat and lazy. Too much food and not enough exercise is the culprit!
Pets are often not spayed or neutered so children can witness the "miracle of birth" or people believe there is money to be made in breeding purebred dogs and cats.
Up to 25% of dogs in shelters are purebred and to responsibly breed purebred dogs costs thousands of dollars in pre-breeding health screening, in addition to the costs of caring for the mom and pups. Canadian Federation of Humane Society statistics show that roughly 15% of dogs and 45% of cats that are admitted to shelters are euthanized.
Having just one litter contributes to these statistics by adding to pet overpopulation.
At Calgary Pet Wellness, we treat your pets like the valued family members they are.
Dr. Laina Knorr
Calgary Veterinarian | Calgary Pet Wellness | (403) 569-7387
3563 52nd St SE
Calgary, Alberta T2B 3R3

images by Chipperfield Photography